Gantt Chart Template, Project Timeline Template, Work Plan Timeline, Project Tracking Template, Project Budget Template, To-Do List Template, Critical Path Method (CPM), Status Report Template, and Action Item Templates are some of the most popular, easy to use, and free excel templates for project management. Details and links to their download pages have been provided in the brief below;
1. Gantt Chart Template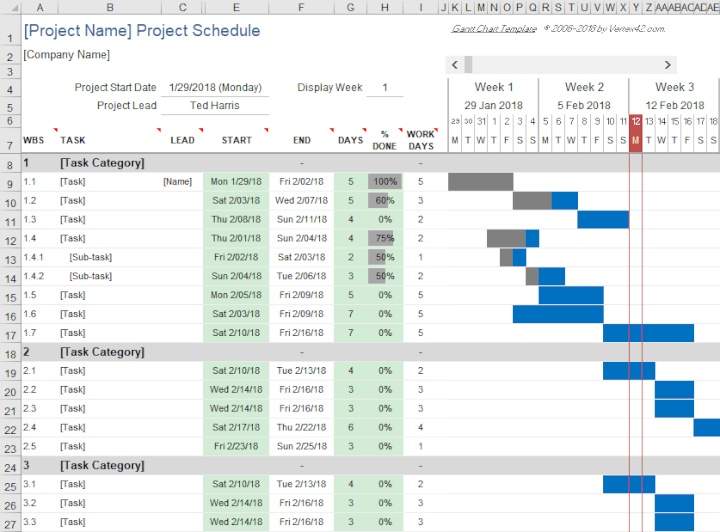 2. Project Timeline Template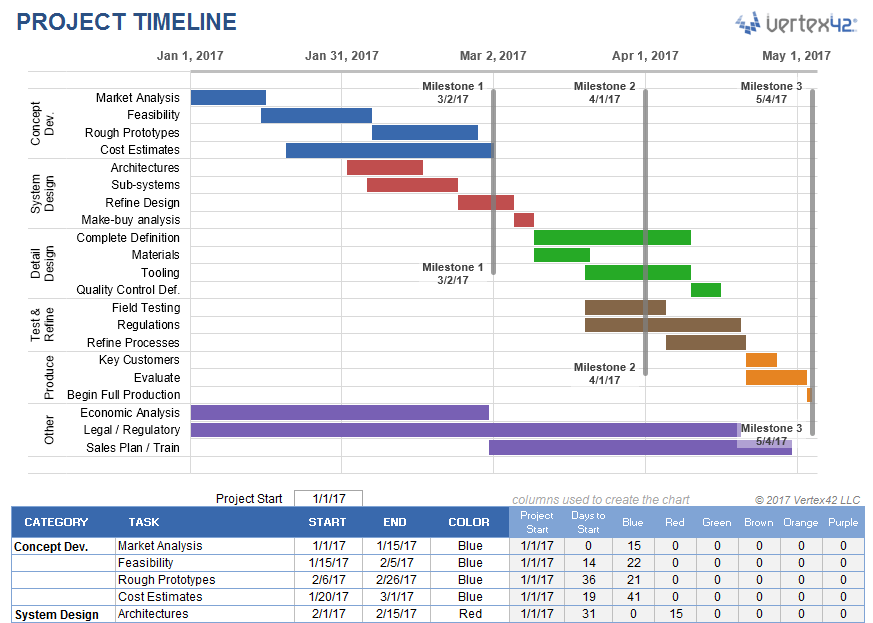 3. Work Plan Timeline
 Here is a link to the Work Plan Timeline.
4. Project Tracking Template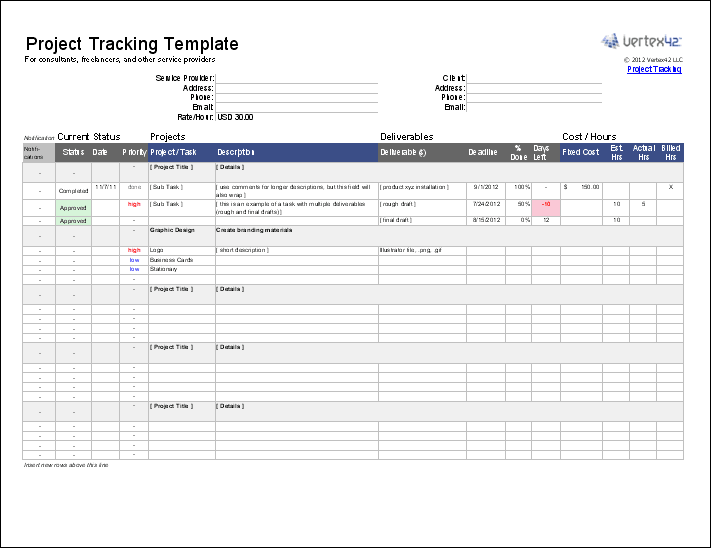 5. Project Budget Template
 Here is a link to the Project Budget Template.
   
Without a budgeting strategy, even solid plans are bound to fail. The Excel budget template help manage project finances 
The free Excel comes in colors codes to enable you see when your are in the red.
 CMA have praised this template for its versatility. The Project Budget Template is highly recommended as a must have tool by Project Manager, Vertex, and CMA sources.
6. To-Do List Template
 Here is a link to the To-do list template.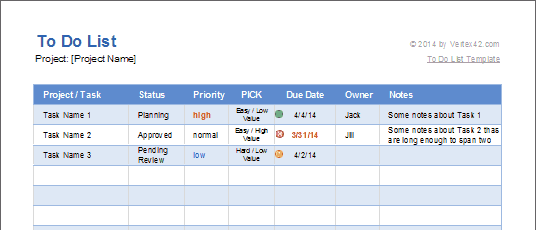 The To-Do list template helps you add project task, the priority level, due date, the person in charge and any other notes necessary for team members' knowledge
7. Critical Path Method (CPM)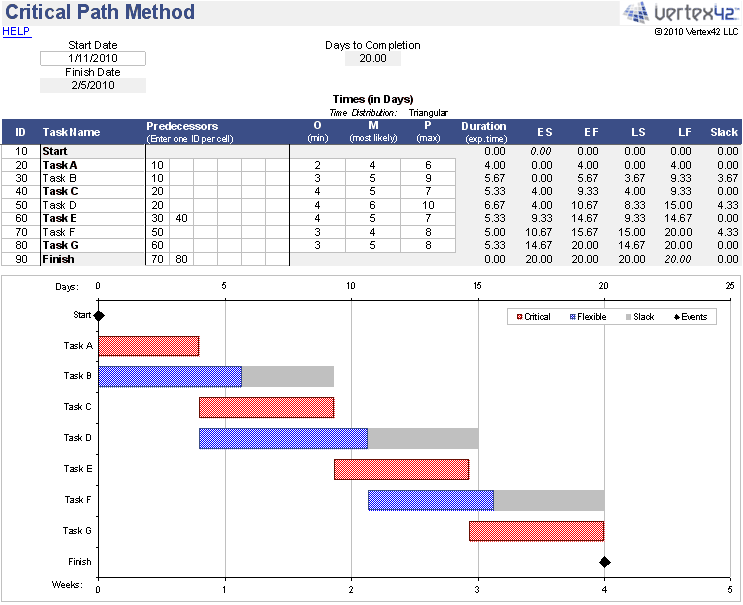 8. Status Report Template
 Here is a link to the template
Team managers use it to relay and receive essential information to team members, sponsors and clients.
The template allows them to keep track of their team's progress in order to identify and address critical challenges.
 Project Manager and Spreadsheeto are among the sources that heavily recommend this tool.
9. Action Item Template
 Here is a link to the Action Item Template.
Research Strategy
Our list is based on the most reviewed project management excel templates. The templates presented were mentioned by various sites such as Hubspot, The Certified Management Accountants of Australia, The Excel Experts, Make-Use-Of, Vertex, Spreadsheeto, Project Manager and Go Skills. We picked the templates that appeared in more than one site.