Three trends in the recruitment industry include the growing importance of technology, an increased emphasis on diversity and inclusion in the recruiting process, and the increasing prominence of social media recruiting. Some gaps in the recruiting value chain include a recruitment infrastructure that does not accommodate newer technologies used by job seekers (such as mobile), the impact of candidate experience on company branding, the duration of the process, and gaps that create difficulties in identifying the highest-quality candidates. Details associated with these trends and insights, as well as company summaries of several players in the recruitment industry, are provided below.
TRENDS
1. Rising Use of Technology in Recruitment Process: AI and Predictive Analytics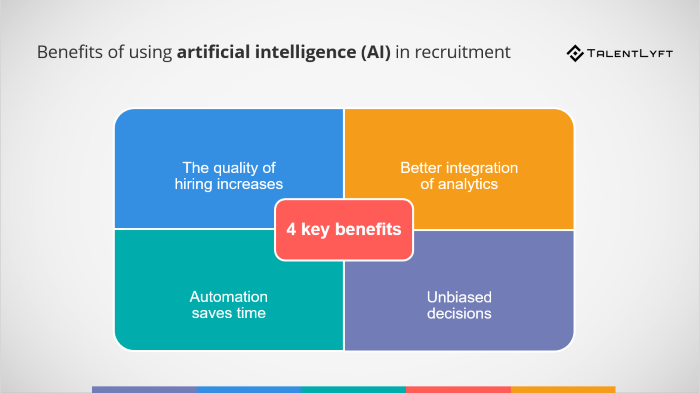 HireVue is an AI-driven job interview video platform, used by companies such as Unilever and Hilton, which claims to use sophisticated algorithms to predict the likelihood a potential candidate will succeed in a position. Recently, however, HireVue has come under fire due to lack of transparency and possible bias.
Vox uses LinkedIn's 'HR Recruiter', a tool that uses AI to rank potential candidates.
McDonald's has used Alexa to enable candidates to trigger a voice-based job application.
2. Growing Importance of Diversity and Inclusion in Recruitment Efforts
There has also been a rise in diversity and inclusion recruitment startups, such as Jopwell, positioned as a recruitment platform designed to support "black, Latinx, and Native American" job seekers as they build their careers.
Dell Technologies announced a series of culture transformation objectives in November 2019, which included efforts to increase the hiring, development, and retention of women, black/African American, and Hispanic individuals.
3. Increased Relevance of Social Media Recruitment
VALUE CHAIN INSIGHTS: GAPS AND CHALLENGES
1. Recruiting Infrastructure Not Keeping Pace With Mobile Usage
Glassdoor highlights mobile recruiting as a top trend for 2020, as recruiters and employers work to optimize outdated systems and processes, and streamline their mobile job application processes.
2. Employer Branding and Candidate Experience Significantly Impacts Ability to Attract Talent
3. End to End Recruitment Process Is Too Slow
While "time-to-hire" helps identify inefficiencies in the candidate experience, "time-to-fill" (time from job posting to candidate acceptance) is another key metric that impacts internal teams. HireVue found that the average "time-to-fill" is 42 days, ranging from 14 to 63 days. According to the Society for Human Resource Management (SHRM), the average "time-to-hire" for a position is 36 days.
"Time-to-hire" benchmarks are fairly similar globally, but somewhat shorter for customer service roles compared to other types of roles.
Issues driving longer "time to hire" may be associated with scheduling delays, too many interviews with the same candidate, too many unqualified candidates in the pipeline, and delays in hiring manager feedback. "Time to fill" issues may be driven by slow approvals by executives or hiring managers, or having too few candidates in the pipeline.
Recruitment software was identified as a key factor in shortening the end-to-end recruitment timeline, with 86% of respondents in a "Get App" survey reporting the use of this type of software helped accelerate the hiring process.
 
4. Difficulties in Reaching High-Quality Applicants
NEWER RECRUITMENT INDUSTRY ENTRANTS
1. Beamery
Founded in 2013, Beamery has primary offices in London, UK, San Francisco, CA, and Austin, TX, with other field offices around the globe.
2. JobHopin
3. PMI
Research Strategy
There was considerable information surrounding recruitment industry trends published by industry experts and recruitment organizations. We selected trends based on their consistent appearance across multiple sources. Value chain insights were based on identifying challenges and gaps in the recruitment process, supported by multiple pieces of data and statistics from surveys and industry experts. Finally, we identified 3 companies in the recruitment industry, 2 of which are newer "startup" entrants in the industry. We also provided a company analysis of PMI.org, though we were only able to uncover information about the company peripherally related to the recruitment industry (certifications, training, talent conferences and thought leadership), evaluating both PMI parent organization and the projectmanagement.org subsidiary.