Of note, the self-improvement market is "wide and encompasses a large variety of products and services which range from books to e-books, online courses, coaching programs, webinars, 'academies', 'universities', 'masterminds', masterclasses, conferences, mobile apps, etc." As such, self-improvement and personal development are used interchangeably in the research provided. Additionally, the scope of the project as laid out is outside the typical parameters of a single research block and as such many of the insights, statistics, and data have been provided verbatim rather than as an analysis because of the time constraints.
MARKET SIZING
Globally
United States
In 2016, the size of the self-improvement market was $9.9 billion and was expected to grow at a CAGR of 5.6% through 2022.
Thus, the current US size of the market would be estimated to be $12.31 billion.
Within the US market, some of the more popular subsections are represented as such:
** Please note, the above figures represent aspects of the market which could encompass significant crossover, the research is not intended to imply that these parts total the exact size of the market.
MARKET INSIGHTS
TRENDS
According to Market Research, the following five trends are being seen in the personal development market.
1. Demographic Changes
'Traditionally, the Baby Boomers have been the main consumers of self-improvement. They still are an important group, but the tide is shifting. Millennials now are the largest population group and represent the future for this market, but there are few experts now catering to them."
2. Use of Connectivity
"More content (such as MP3 downloads, e-books, webinars, online courses, 'academies', 'universities', and masterminds, etc.) is being delivered online, and self-help apps are starting to take off."
3. Personal Touch
Personal coaching is the second fastest growing industry worldwide. "The latest ICF and PriceWaterhouseCoopers' global coaching study found that the U.S. coaching market was worth $955 million in 2015. Marketdata expects this to rise to $1.02 billion in 2016. The "average" U.S. coach makes $62,000/year. Nearly all motivational speakers offer coaching services now. However, the field is loosely regulated and incompetence is a common complaint. Just about anyone can call themselves a life coach."
4. Ease and Cost
"It's harder to get consumers to take a flight to a seminar or retreat, get three days off from work, and pay the registration fee and hotel stay. This costs thousands. Consumers today want 24/7 access to personal development programs, at home, with no travel. Especially Millennials, who generally have limited budgets. That's why the internet has become the preferred distribution method. It's also good for gurus, who can reach more people more cost-effectively and more profitably."
5. Accountability
"The personal development field has had a rocky past. Many personal coaches are not qualified. Suze Orman's financial advice has been criticized, Robert Kiyosaki filed for bankruptcy for one of his companies. People died at James Ray's sweat lodge programs. The Ubiquitous infomercial pitchman Kevin Trudeau is in jail. His widely seen infomercials promoting his books were filled with unsubstantiated health, diet, and financial remedies that earned him a fortune. Consumers are jaded and are questioning guru credentials more often. Future gurus will be held to a higher standard, and must produce real, measurable results and practical skills. Much of the past self-help marketing created unrealistic expectations. And, self-help may be most useful for people who don't actually need self-help."
Eric Plantenberg, the chief sales and marketing officer at Humm Kombucha in Bend, Oregon, states "personal development courses can be extremely valuable to people, but that industry is highly populated by amateur enthusiasts who start a coaching or training company without any qualifications."
SUCCEEDING IN THE MARKET
Building trust and authenticity is vital to succeeding in this market. Recent data shows that "50% of buyers buy on belief or their trust in the brand and 67% of first-time customers will make a purchase based on your values if those values align with their own." It is important that "everything you say, do, and write should be consistent with your personality, your values, and what you're passionate about. If it's not, the deception will come across in your content."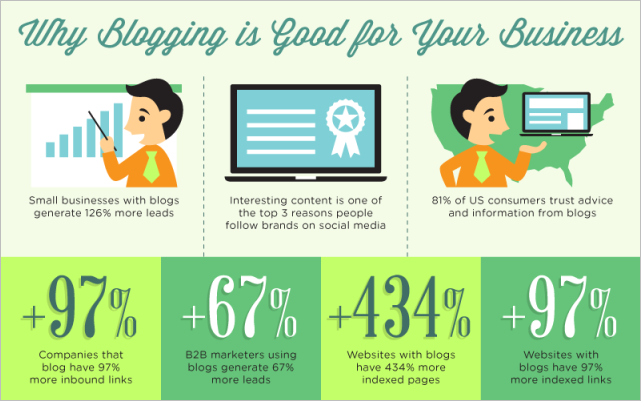 According to David Risley at Blog Marketing Academy, it is vital to utilize the below scale to assess any personal development blog marketing plan.
Further, he states "in order to run a personal development blog that can actually turn into something", it needs to do the following:
Keep in mind, though, blogging is not the only type of viable content. "Infographics are proven to get more shares than other forms of content, with list posts coming in at a close second."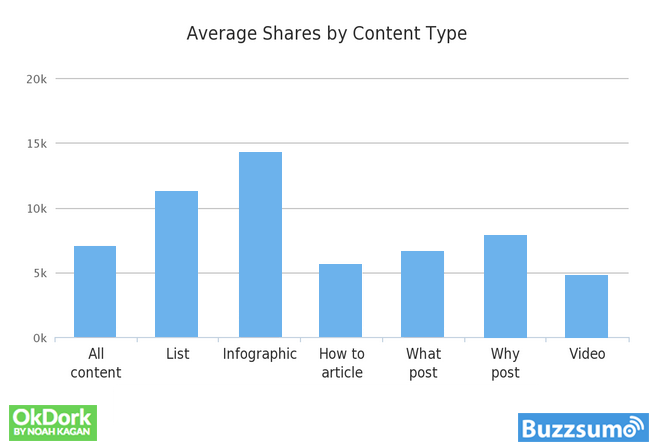 Ronnie Nijmeh, of PLR.me, emphasizes the need to be "hyper-specific (with a) targeted niche, do lots of competitive and keyword research, then offer something valuable that no one else can match."
Dan Smith, of Smith Publicity, recommends the following tips for self-help authors which "can help make the difference between a successful, impactful book publicity campaign and one that produces marginal, average results."
Emphasize your Credentials – "Don't be shy about sharing your expertise. Let people know that you know what you are "talking" about. Make sure your academic and career experience is clearly noted both within press releases and in the bio. Make them prominent on your website and social media platforms."
Promote the Author, Not the Book – "Tying into the first point about credentials, media outlets are going to want to talk to you because, as we say, "no one interviews a book!" Your book opens media doors, provides credibility, and a newsworthy angle, but you are the expert. Exposure for you equates to exposure for your book, and vice versa."
Write More – "Byline articles are a key component of self-help book marketing. These are articles written by you, typically between 800 and 1200 words, listing you as the writer. You (or your publicist) then pitch and offer these articles to appropriate media outlets. Print and online media outlets love quality articles because they provide ready-made content. Keep in mind that these articles are not promotional in nature—they're informative. You need to offer advice that helps people improve their lives in some way, solves a problem, or provides information that hasn't been offered before. Promotion for you comes at the end of the article with a brief bio."
Create a Digital Footprint – "Self-help and wellness authors should have well-established, robust, and active social media platforms. Don't over do it; focus on two or even just one platform. Carefully assess which platforms are best for your messaging. Facebook and Twitter are the most common for authors, but Instagram may be well suited for you and your book too."
Don't Focus on Book Sales – "As a self-help book author, you might be a consultant, operate a small business, or want to secure speaking engagements. Books and media coverage can be extremely powerful marketing tools that generate prospective clients, increase business, and/or lead to invitations for public speaking."
Be Prepared – "Self-help authors are popular broadcast interview guests. When it comes to radio and TV interviews, you need to be able to convey key points in a succinct manner. Producers and hosts do not like long-winded answers. They also don't, of course, want one-word answers to questions! Watch a TV interview with an author and you'll see polished guests give short, to the point answers to questions. If hosts/interviewers want guests to elaborate, they ask. On TV, you may have as little as four minutes, or at most, likely right to ten."
Availability – "One of the biggest mistakes we've seen self-help book authors make is not being available when a campaign is underway. You've written a great book, it's being promoted…you must be an active and available participant! You can't expect to sit on the sidelines and watch good things happen. You are a big part of making those good things happen."
Be Creative – "Because competition for media coverage is so intense, you will likely need to move out of your expert comfort zone at times, or to use just a small part of your book or expertise as a means to get coverage."