Many films were delayed this year because of the COVID-19 pandemic, and companies had to come up with new marketing strategies as well as ways to release them. In this research, we take a look at case studies for the movies Mulan, Antebellum, and Tenet.
Mulan
Marketing Strategies Used to Promote the Film
The release of Mulan, just like many other films this year, was delayed because of the COVID-19 pandemic. To market the film, a poster was released in July last year that showed Mulan holding a sword in civilian clothes and a reflection of her in battle clothes in the sword. A second poster was released in December the same year by Art Machine, a marketing agency, and this time around the poster showcased Mulan in an action pose looking both confident and deadly.
Another series of posters by a different marketing agency, Ignition, came out in January 2020 with all of them showing Mulan being reflected in the sword or other weapons. They continued the theme of reflecting as well as forming an identity based on what one will become. Disney even decided to tie the film's release to the Chinese New Year and put out a poster designed in the resemblance of a Chinese tapestry.
Mulan's Box Office Numbers
In its debut in Chinese theaters, Mulan made $23.2 million, which was on the low end and brought the movie's total international box office to $37.6 million according to Bloomberg. On its second Friday after it was launched in China, Mulan declined by 82% earning only $1.47 million, and based on these numbers, Forbes wrote that the movie will barely make $45 million in China. However, Bloomberg stated that while 91% of theaters in China were open, they were restricted to half capacity because of COVID-19, and this might have attributed to the film's low numbers.
According to The Numbers, although Mulan had a $200 million budget, the film had only made a total of $58, 413,561 in theaters as of September 22, 2019, with $36.2 million coming from China. Currently, the film is ranked at position 10 in the 2020 Worldwide Box Office.
However, while Mulan did not perform as expected in theaters, especially in China where it was expected to earn between $30 to $40 million on its first weekend, it might be a premium video on demand (PVOD) hit. According to Forbes, Mulan allegedly earned between $80 to $90 million in its first week of PVOD release. The article further said that if the film earns around $250 million in global PVOD, this would be equivalent to $500 million in global theatrical grosses, which would be a decent result.
Why Mulan has not Met Expectations
Differences Between Mulan's Marketing and Other Disney Films
Antebellum
Marketing Strategies Used to Promote the Film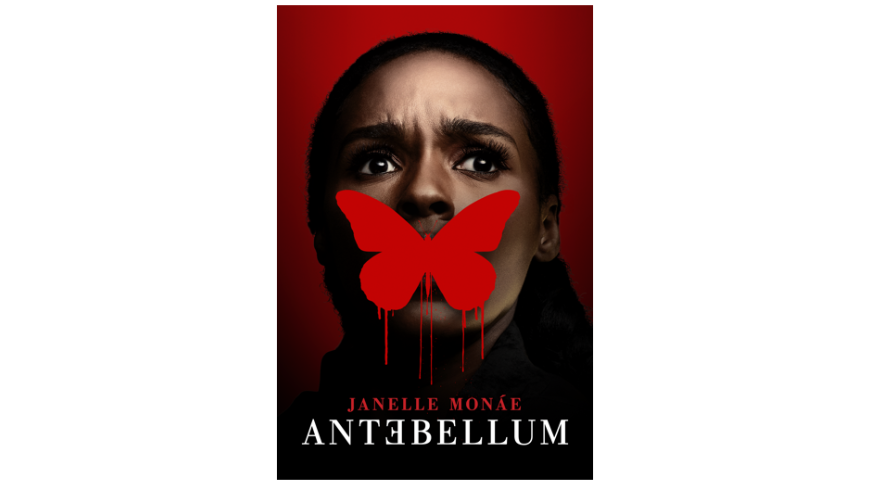 Trailers were also used in the marketing of the movie. The first trailer which focused on creating an air of mystery and suspense was released in November 2019, and it had 6.8 million views on YouTube. The second trailer was short, and it had 180,000 views on YouTube after it was released in March this year. After a new release date was announced in May this year, the third trailer was released and it debuted on Jimmy Kimmel Live. It got 5.7 million views on YouTube. Finally, after release plans for the movie changed again in early August, a fourth trailer was released, and just like the second one, it did not get many views as it only had 142,000 views on YouTube.
In addition to trailers and short clips, Antebellum's official website also had a story synopsis and a photo gallery among other major marketing materials. The website also communicated that VOD options were available and provided social network profiles that offered updates in the build-up to release.
Several clips that offered the important aspects of the film, a snippet of music from the film and short videos that were used as online promos are some of the marketing strategies that were used to market Antebellum. Janelle Monae who plays the role of Veronica Henley in the film appeared in Jimmy Kimmel Live, Good Morning America, and The Late Show among other interviews to push the movie. Cinematic Slant stated that it was smart for Lionsgate to put Monae at the center of the marketing campaign not only because she is the "lead role but because she brings with her a strong fanbase and public persona."
Antebellum's Box Office Numbers
Because of the pandemic, Lionsgate decided to skip a domestic theatrical release of Antebellum for PVOD priced at $19.99. Joe Drake of Lionsgate Motion Picture Group said, "While the theatrical experience will always be the heart of our business, we are thrilled that we are able to seize the opportunity to match Gerard and Chris's urgent and immediate film with a release strategy befitting this moment of extraordinary change."
According to The Numbers, as of September 21, 2020, Antebellum had made $1, 464,417 in theaters with $592,355, $494,038, and $309,585 coming from France, Spain, and the Netherlands respectively. The film is ranked at position 76 in 2020 Worldwide Box Office.
While we could not get credible sources directly stating whether Antebellum has been successful or met expectations, for a film whose budget was approximately $15 million, we can assume that it has not performed very well. Additionally, there have been plenty of negative reviews and criticisms since the movie was released. The success of the movie is now dependent on PVOD numbers and the good thing about a PVOD release is that Lionsgate will not have to share the film's revenue 50-50 with theaters so even if PVOD revenue will be lower, it will still keep a higher share.
Why Antebellum has not Met Expectations
The postponement of release dates and releasing the film amid a pandemic might be the major causes of why Antebellum did not perform well in box office numbers. The criticisms that the movie received during the weekend it was released could also be a reason why it did not meet expectations. An article by Forbes stated that while the film had lush cinematography, it did not make up for "Black people being brutalized and humiliated by white people for most of the movie." Forbes further stated that Antebellum can pass for a "stereotypical Lifetime movie where the female protagonist spends 90% of the movie being victimized, but it's empowering because she kills her assailant/abuser/etc. just before the credits roll."
Negative reviews such as "Lacking a strong point of view to grant interiority to its characters, its approach to horror and social commentary becomes deadened," "Antebellum is ultimately a travesty of craft and filmmaking with a perspective that hollows out the Black experience in favor of wan horror," and "It is a grossly miscalculated waste of talent, resources, and time" can also highlight why the movie did not meet expectations.
Differences Between Antebellum's Marketing and Other Lionsgate Films
Antebellum directors, Gerard Bush and Christopher Renz stated that they created the film to be enjoyed as a communal experience in the theater, but they are still happy that they got an opportunity to "pivot it to a different kind of communal moment." Because of the shift in how the movie was released, Lionsgate had to not only create awareness for the new option but also find an audience.
Lionsgate's D2C & Data Manager, Elizabeth Kim, said that used social, programmatic, and OTT to look for its new audience and while it normally targets men between ages 25 to 54, the first PVOD released attracted a large female audience. Kim also revealed that they ran a social media awareness campaign for a couple of days targeting customers on Facebook, Instagram, and YouTube platforms and the performance was phenomenal. Compared to other times, they used any algorithms within the platforms that they could to improve conversion.
Tenet
Marketing Strategies Used to Promote the Film
Before the release of Tenet, three posters came out, all carrying a common theme of war-like scenes in the background, accompanied by a feel of split realities. The first poster was released in December 2019 by a marketing agency called BOND, while the second one that got released in July this year was by Concept Arts. The third poster which displayed the director's name and mentioned some of his previous hit films such as Inception and Dunkirk was released by IMAX later in July.
Trailers are a great way to market movies, and this was no different for Tenet despite the pandemic. Three trailers were released to market this movie with each revealing a bit more than the one before it. The first one which was released in December 2019 had 24 million views on YouTube, and it left the audience itching to know more thanks to its brilliant and enigmatic nature. The second trailer with 28.7 million views on YouTube was released in May and it debuted on Fortnight, where it screened every hour with the aim of capturing the attention of the wide gaming community. After the release plans were finalized, the final trailer which further revealed more details of the movie as well as the final release date was released in August and had 9.8 million views on YouTube.
Advertising and publicity was another strategy used to market the film. A good buzz was created when a surprise teaser which was attached to Hobbs and Shaw got released in August 2019.
Notably, each trailer had an accompanying advertising and publicity strategy. A big ad buy including a large digital ad at Times Square signage was put out when the first trailer was being released. On the other hand, the second trailer had hourly fortnight screening. In August when the third trailer was released, Skyscape released a video which enlightens the audience on the mystery surrounding the word 'Tenet.' Popular rapper, Travis Scott, also "teased a song he created for the film, one that was previewed before its scheduled debut during TNT's broadcast of the Mavericks/Clippers game on 8/21." According to Variety, Warner Bros. also relied heavily on internet videos and social media to support the film's campaign.
Tenet's Box Office Numbers
Why Tenet Can be Considered Successful
One of the reasons for the success of Tenet is because it was highly anticipated from the start as people looked forward to seeing a more outstanding performance by Nolan as he has had tremendous success as a director, and has captivated his audience numerous times before with films such as Dunkirk, Inception, and the Batman trilogy among many others. He has emerged to be a filmmaker who can capture audiences with any concept, and this might be why Warner Bros. was comfortable giving him a $200 million budget.
However, there has been a lot of talk about how the film did not meet expectations, but these are unprecedented times in the film industry, and movies are not expected to perform as they would have in normal situations. People are taking health precautions amid the pandemic, causing the film to do dismal numbers in theaters, thus driving the talk of Tenet's failure.
Differences Between Tenet's Marketing and Other Warner Bros. Films
We could not get credible sources directly outlining the differences between Tenet's marketing compared to any other Warner Bros. or Nolan's films. Tenet has had a more traditional marketing strategy, unlike Mulan, which introduced new marketing strategies after canceling domestic theatrical appearances and switched to PVOD. However, the president of WorldWide Marketing, Theatrical and Home Entertainment at Warner Bros said, "What our traditional campaign would look like is not what this campaign looks like."
In an interview, Rich said, "With the world still grappling with the effects of the coronavirus pandemic, Warner Bros. needs to think beyond the concept of corralling moviegoers to a single opening night." The executive also mentioned that although the film trailer is running on TV, it is mainly in live sports broadcasts. Moreover, it is not yet known whether the film will do the traditional 70-day run before transitioning to on-demand videos.