Custom Homebuyers: Demographics
The average buyer of custom houses are between the ages of 45 to 55, has an annual income of more than $250,000, educated, do not have their children living with them, and White.
Annual Income
Because a custom home is a house that is designed specifically for the buyer by a hired architect, a custom home is typically more expensive than a home that's built by a production builder.
According to the Custom Builder Demographics Survey, the typical annual household income of a custom-home buyer is more than $250,000 (37.0%).
Age
According to the Custom Builder Demographics Survey, the typical age range of a custom-home buyer is between the ages of 45-55 (46.4%).
Level Of Education
The average home buyer of a custom home is likely to be educated; this is because it has been established that a majority of those buying custom homes have an annual income of $250,000. Research corroborates this by showing that there is a strong relationship between education and income.
Children
According to the results of the survey, an average client buying a custom home does not have children living with them.
According to the Custom Builder survey, a quarter of respondents said that "between 26% and 50% of their clients have children, elderly parents, or other family members living with them."
Race
Studies found that Black home buyers tend to buy less expensive first homes compared to White home buyers.
The data from the Census Bureau's Housing Vacancy and Homeownership survey shows that Whites have a higher homeownership rate compared to other races.
Key Takeaways
It is very likely that, based on the demographic data collected, that a current and/or prospective custom home buyer, is more often than not;
Educated.
Someone that is between the ages of 45 to 55.
Someone with a higher than average household income.
Children do not live with them.
White.
Custom Homebuyers: Psychographics
Based on what custom home builders in the United States have shared about their clients and what custom home buyers have shared about their custom home buying experience, it appears that custom home buyers in the country desire a home that is representative of their values and lifestyle and is a true reflection of themselves. It appears as well that they enjoy entertaining family and friends, and that they give special importance to values such as honesty, transparency, thoroughness, diligence, meticulousness, and attention to detail.
Custom Home Purchase Motivations
Custom Home Buying Challenges and Pain Points
Custom Home Preferences
Custom Home Buyer Interests
Most custom home buyers seem to enjoy spending time and entertaining guests outdoors. Custom home builders say outdoor spaces, such as fountains, gardens, grilling spaces, outdoor kitchens, and pools, and glass wall systems that connect the outdoors and the indoors are very much in demand.
Custom home buyers enjoy spending time with family and friends, so they are increasingly seeking homes that can accommodate large family gatherings. More and more custom home buyers are opting for open concept homes that allow people to move easily to and from the living room, the dining room, the kitchen, and the outdoor space.
Custom Home Buyer Behavior
Custom Home Buyer Values
Based on what custom home buyers appreciate about their chosen home builder, it seems custom home buyers give special importance to values such as honesty, transparency, thoroughness, diligence, meticulousness, and attention to detail.
Custom Homebuyers: Media Consumption
As media consumption statistics of homebuyers looking for $350k custom home were unavailable in the public domain, the scope of the research was expanded to the media consumption profile of HNWIs and affluents. The high-net-worth homebuyer looking to purchase a $1 million+ home spends 50.1 hrs on media every week, of which 9.7 hrs are spent watching TV, 19 hrs are spent online, 6.9 hrs on radio or streaming music, and 4.6 hrs reading a newspaper. HNWI's are more likely to search online using mobile than a desktop.
Income Correlation
As the media consumption habits of the American custom home buyer–it is a very niche segment–were not available in the public domain, we expanded the scope of this research on the following basis.
According to the Custom Builder Demographics Survey, most custom home buyers (90.6%) have incomes over $100,000; 53.6% (20.4%+22.3%+10.9%) have household incomes of $101,000- $250,000, and 37% have incomes exceeding $250,000. The age demographic of the custom home buyer: younger than 35 (1.5%), 35-45 (27.7%), 45-55 (46.4%), 55-65 (23.7%), older than 65 (0.7%).
We observed that in the <= 65 yr age segment, the age distribution of custom home buyer mimics the age distribution of affluents in America, suggesting a strong correlation between the custom home buyer and purchasing power–age-independent and income-dependent–within the <= 65 yr age bracket. Demographic variables such as education levels, marital status, and race are also strongly correlated to income.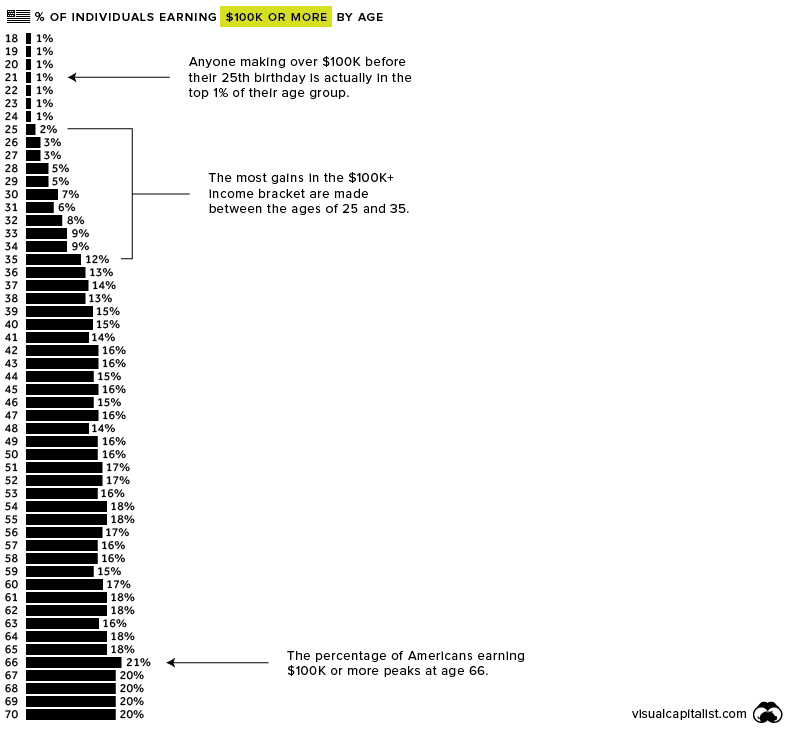 Therefore, we have broadened the scope of this research to media consumption of affluent and high-net-worth individuals.
HNWI Homebuyer Media Consumption Habits
Media consumption habits of an HNWI homebuyer (a home that costs $1 million+):
The jpg table images of media consumption habits of an affluent homebuyer, the most common social media activities of an affluent homebuyer, and the most effective types of advertisement for the affluent home buyer can be found in the attached document. The data can also be found in the original source.
General Affluent Consumers (income >$100k)
"TV, search engines, and smartphones top the list for affluent consumers. 83% report watching TV on a weekly basis, and 81% report using a search engine and smartphone on a weekly basis, respectively. They also listen to the radio and receive direct mail at higher rates than lower income brackets."
While affluent consumers have high ad exposure rates, they have low brand recall, a correlation that is observed across media types. "When it comes to search and digital video," recall rates are even poorer. "46% of affluent consumers feel overexposed to ads while using search engines and 37% feel the same about online video. However, despite frequent exposure, retention levels are poor; "only 14% and 9% of consumers with income over $100K recall brands while using search engines and online video, respectively."
"Despite low recall, 3 out of 4 affluent consumers say they have been influenced to make a purchase by one of the following forms of media, ranked by consumer preference:"

1. Family/friend recommendations
2. Consumer reviews online
3. TV ads
4. Email Marketing
5. Catalogs and/or direct mail
6. Social networks
7. Search engines
8. Magazine ads
9. Print newspaper ads
10. Radio ads
11. Online video
12. TV product placement
13. Movie theater ads
14. Smartphone ads
15. Tablet ads
16. Promotional products
17. Outdoor ads
18. Video game ads
Affluent consumers (77%) are more likely to "subscribe to paid video streaming service" versus the general population (62%), more likely to "pay to subscribe to any premium TV channel" (56% vs. 37%), and more likely to "spend $50 p/month on video services" (24% vs. 12%).
A survey of "4,500+ luxury consumers across France, Italy, the United Kingdom, the United States, Hong Kong and Japan" found that 93% of luxury consumers use social media on a regular basis.
General High Net Worth Individuals (HNWIs)
Custom Homebuyers: Customer Journey
Schumacher Homes' prospective customers (such as custom home buyers) start their journey to choosing Schumacher Homes by identifying the need for owning a custom home. They follow up this need by exploring the website of custom homebuilders or images of custom homes (on the internet), visiting a brick and mortar Schumacher Homes design studio, obtaining a quote, and making final decisions.
The Need to Own a Custom Home
The journey to becoming the customer of custom home building companies like Schumacher Homes starts when prospects discover that they need to own a home built in a customized way.
Before contacting Schumacher Homes for a custom home, Iva and Rahul realized that they needed a home designed to have the shortest commute distance possible. They required this design because it will help them to quickly get home every day to take care of their baby. This need spurred them, and they eventually visited Schumacher Homes for a custom home design.
Learning About A Home Building Company and Types of Homes
The customer journey of homebuilders, when selecting a custom home builder, starts with learning. Prospects learn about the building processes of Schumacher Homes in detail before visiting a physical Schumacher Homes location. The custom home-building company admonishes prospects to see its "build process page" to learn about is building processes in more detail.
Before eventually becoming customers of Schumacher Homes, prospective homeowners often research and learn about the types of homes they want. They usually visit Schumacher Homes with a "few Instagram photos" displayed on their phones to show their taste. Some go as far as already researching and knowing the "shade of brick" they prefer before contacting Schumacher Homes.
Visit
Sources of Information
Prospective custom homebuilders often chose Schumacher Homes to handle their building processes after sourcing information from its social media platforms like Pinterest, YouTube, Facebook, Twitter, and its website. Schumacher Homes has a "free Custom Homebuilding Guidebook" for prospects. The custom home building company has over 5,100 followers on Pinterest and boasts that it has styles that suit various personalities.
Schumacher Homes has 703,000 monthly viewers on Pinterest and inspires prospects to follow its Pinterest page for the latest insights on design trends, style, and house plans. The company inspires prospective customers with several images bearing the quote "custom[-]built on your lot," and "your inspiration, your home."
Prospects also learn about Schumacher Homes via Twitter. The company reveals being America's most significant custom homebuilder in terms of size on its Twitter page. "Every home" that the company build is inspired and designed by the individuals occupying them.
Key Decision Factors
Some key points Schumacher Homes uses to convince prospective customers or to retain old customers is its experience in homebuilding and its certification status.
Consumers of Schumacher Homes seeking to build custom homes value experience. They appreciate the extensive experience of a company that will handle their homebuilding project. When choosing Schumacher Homes, prospects get wooed that Schumacher Homes is an "experienced home builder" and has a gold award winner relative to multi-generational home designs.
Homeowners love every feature about the "spacious ranch plans" designed and built with the help of Schumacher Homes. They prefer designs with spaces where mingling and cooking can happen concurrently (harmoniously).
Product Preferences
Time To Enjoy Warranty
The time to enjoy the associated warranty is the moment most consumers of the services of Schumacher Homes are eager to experience. After building the home and taking the keys to their dream house, they go on to benefit from the warranty coverage and support services of Schumacher Homes.