We have compiled data on four areas for the food delivery industry. These are general data on the industry, data on the recovery from the 2003 SARS epidemic, data on recovery from the Great Recession, and forecasts for recovery from the COVID pandemic.
In this other post, you will discover A Comparative Analysis of the Growth Rate of the Corporate Events Industry From 2010-2020. Check out!
General Data
Statista reported that the online food delivery market size was $76.2 billion in 2017, estimated to be $136.4 billion in 2020, and projected to reach $182.3 billion in 2024.
The results of a survey from 2011 found that only about 25% of U.S. restaurants had some form of online ordering.
In 2012, online orders only accounted for approximately 13% of the $70 billion takeout and delivery market. Projections made in a 2015 article indicated that by 2022, online orders would exceed offline ordering. However, the 2012 data also reported that online food ordering was worth about $9 billion in 2012, but there was no breakdown by pick up and delivery.
A report published by Daedal Research in July 2014 had data on the global takeaway food delivery market, but all the relevant information was behind a paywall.
SARS 2003 Recovery
In Canada, revenue in the accommodation and food industry was already declining prior to SARS. However, that decline was sharp in March and April 2003. It wasn't until about 1 year later when the industry fully recovered.
The overall conclusion of the study was that although there was an impact on the economy, and specifically the restaurant industry, due to SARS, it was mainly in China and Hong. "It should also be noted that in many cases the losses were succeeded by (often equivalent) gains in the following month, quarter or year, such that over a year the effect was marginal at best. The impact from SARS, where it occurred, was therefore usually very short-term."
It can be concluded from the data found that there was very little recovery needed in the food delivery industry because the impact from SARS was relatively minor.
2008 Recession Recovery
It can also be seen in the above graph that the impact to the restaurant industry due to COVID was more severe than the 2008 recession. The drop off in performance occurred much more rapidly and sales declined more steeply.
Post-COVID Forecasts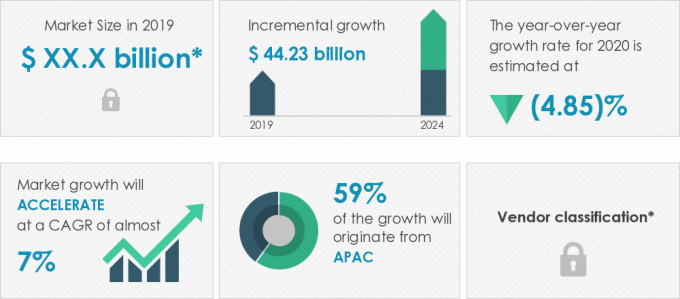 This report from Goldstein Market Intelligence has an in-depth section on how COVID will impact the online food delivery market, but it is behind a paywall.
Reporting by Statista found that in the U.S., consumers were more likely to place orders directly through restaurants' websites rather than through third-party delivery services.
It was reported in September 2020, that in India the food delivery industry had recovered to 85% of pre-COVID levels. By October, they were at 100%.