Although this year has been a difficult year for many, it cannot be categorized as the worst in modern American history. The year 1968 was the most traumatic year yet. That year was plagued with assassinations of key leaders, the Vietnam war, and issues at home surrounding political, social, and economic unrest. This report disproves the hypothesis; "2020 is the worst year in modern American history." Research reveals that although a lot has happened, it is too early in the year to categorize it as the most traumatic. As it stands, it is the second-most traumatic year, after 1968.
Traumatic Experiences in 1968
In modern American history, 1968 was the most traumatic year ever, weighed down by a trivial war, assassinations, and social unease.
It was in April 1968 when Martin Luther King Jr. was assassinated. After two months, Robert F. Kennedy was also shot dead, as he was on his way to the presidency after winning the California democratic primaries. The American war in Vietnam came to a disastrous peak in 1968, with 50 American servicemen dying daily, on average, and a lot more Vietnamese. Politically, socially, and economically, the country was devastated as cities went up in flames.
According to an article published by Politico, the writer states that 2020 is not yet as bad as 1968; at least not yet. The assassination of Martin Luther King Jr. sparked riots in over 100 cities across the US. Later in the year, athletes at the Summer Olympics took a stand against racial discrimination and protested in silence.
Traumatic Experiences in 2020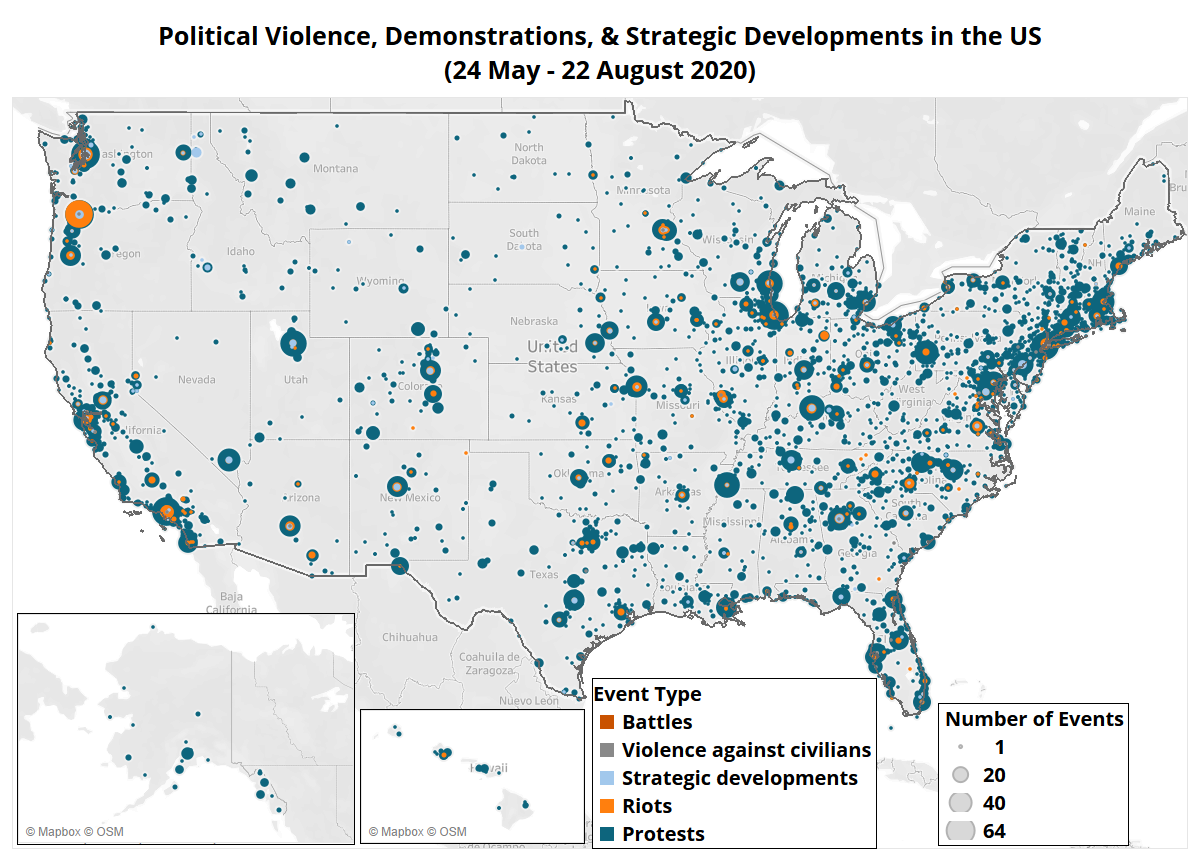 Source
Between January 1 and September 8, there have been 41,051 wildfires in the US. This is much more than the count for 2019 in the same period: 35,386. As September began, there were 40 large fires burning across Oregon, California, and Washington.
Another potentially critical situation is the upcoming elections. The rise in tension between the Democratic and Republican parties across the US is worrisome. The recent concern is that the postal voting system, which sent out a statement that they may face voting limitations, could have been compromised in favor of the current US president. After hearing this news, protesters went to the home of Postmaster General Louis DeJoy to confront him.
Conclusion
Although data would support that 1968 was more devastating for the nation, the general sentiment is that things are at the worst right now with the "pandemic, economic duress, riots, and the fractious politics." There is very little hope that things could get better. 2020 could still become the worst year ever. At this point, we can conclusively say that it is the second most traumatic year of this period.
2020: Why Does it Feel Like the Worst Year Ever?
Three reasons why 2020 feels like it's the worst year in modern American history include social media/doom-scrolling, declinism, and continuous media (television) consumption. Unfiltered consumption of social media data is thought to cause a "never-ending dollops of our messy, nuanced, seemingly dire present," which makes the past look rosy.
1. Social Media/Doom-Scrolling
2. Declinism
3. Continuous Media (Television) Consumption
2020: Significant Cultural Shifts?
American scholars and thought leaders have stated that 2020 has built a scenario ripe for the development of cultural changes in the United States. One of these changes include the greater involvement of Millennials and Gen Z members in social activism. At the political level, it is expected that if these generations exercise their right to vote, there could be substantial changes in politics in the upcoming years. In addition, the COVID-19 pandemic and the health concerns that come with it could lead to a permanent change in how elections take place, with the increase of mail voting. Lastly, changes that have already begun are related to the criminal and justice system, in which state and city-level reforms are taking place in some areas of the country.
1. General Considerations and Change Drivers
2. Social Justice and Activism
3. Justice System after 2020 Protests
4. Political and Electoral Changes
As stated by Daniel Q. Gillion, a political science professor at the University of Pennsylvania, the 2020 protests could lead to the election of candidates that promote reform and oppose the policies of the current Executive office.
Gillion states that this electoral behavior could lead to a considerable change in American politics that would last for years.
Furthermore, according to Gillion, who has studied the history of protests in America, "We will continue to see the effects of these demonstrations in years to come. When protest occurs, we can expect that change is coming."
Regarding demographics, Ben Wessel, director of NextGen America, considers that as younger generations -Millennials and Gen Z- embrace voting, transition in political issues will become inevitable.
In addition, the sheer number of Gen Z voters and Millennials -if they exercise their right to vote- and the progressive trend they have shown in general could also drive political changes influenced by the protests and economic hardships of 2020.
Dana Fisher, professor of Sociology at the University of Maryland expresses in an opinion article that protesters participating in the June 2020 demonstrations were highly engaged in voting or were planning to become involved. Like other thought leaders, she believes this could be a game-changer in politics.